Tags
80th anniversary, anniversary, Barbra Streisand, blogathon, boston pops orchestra, broadway, By The Cover, concert, cowardly lion, dainumo, ding dong the witch is dead, dorothy, E.Y. Harburg, eartha kitt, Ella Fitzgerald, eva cassidy, greta matassa, harold arlen, harry connick jr., harry nilsson, if i only had a brain, if i only had a heart, if i only had the nerve, if i were king of the forest, impelliterri, Israel "IZ" Kamakawiwoʻole, Israel Kamakawiwoʻole, Jackson Browne, jazz, jazz cover, jeff beck, john williams, joseph william morgan, josh groban, judy garland, kermit ruffins, king of the forest, madison square garden, mandy patinkin, merry old land of oz, michael crawford, music, musical, natalie cole, nathan lane, off to see the wizard, optimistic voices, over the rainbow, oz blogathon, pentatonix, peter macdonough, phil wilson, Pogo, rock, rock music, scarecrow, somewhere over the rainbow, song, song cover, song covers, straight outta oz, the fifth estate, the jitterbug, the wizard of ahhhs, the wizard of oz, tin man, todrick hall, tony bennett, Trio de Paz, what a wonderful world, wicked witch, wicked witch of the west, witch, witches, wizard of oz, wizard of oz blogathon

To read the first entry of the By The Cover series and see what this is all about, click HERE.
I've already discussed at length how much of an impact The Wizard of Oz has made upon the world. Well today I'm doing it again. This time I'm focusing on a big part of what made it such an iconic film – the music. Needless to say a movie that gave us such memorable tunes would ensure decades worth of covers by plenty of voices that are worth revisiting and rediscovering. So, for The Wizard of Oz's 80th anniversary and as a part of Taking Up Room's Wizard of Oz Blogathon, we're taking an audio journey over the rainbow.
Ding Dong The Witch is Dead
The Fifth State, Ding Dong! The Witch is Dead
It's funny to see how "Ding Dong The Witch is Dead" has unintentionally gained a second life as a meme that's often referenced after the defeat or death of a hated politician. Fun Fact: After Margaret Thatcher died, this song emerged on the UK Top Singles Chart at #2.
I promise I'm going somewhere with this, please don't click away.
This iteration of Munchkinland's liberation anthem is a march as lighthearted and catchy as its predecessor. It brilliantly incorporates the bourée (or French ballet dance) from Michael Praetorius' Terpsichore suite to underscore the song's jubilant nature. And as of this date it's the biggest song from The Wizard of Oz or by Harold Arlen to chart on the Billboard Top 100, coming in at #11. What I think made it such a smash, however, was the timing of its release. Remember, this came out during The 60's, an age of protests and marches, of Vietnam and civil rights, of raging against the status quo and sticking it to the man, so an uptempo rock song celebrating the overthrow of a despised tyrannical figure was prime to be a hit. Though The Fifth Estate are talented performers, they sure as hell got lucky when it came to getting their foot in the door.
The Fifth Estate got their start as The D-Men, which I'm glad they changed. One could really squeeze a lot of inappropriate jokes from that name. They continue to make music and release albums to this day despite not being very well known in the states outside of this song. This 1967 sunshine pop cover was their only top hit in America, making them a one-hit wonder here though they found more lasting success overseas and in Canada. They also made it fairly big with a cover of "Heigh Ho" from Snow White, which, had I known about it several months prior, would have made it into the honorable mentions of that song's covers in my first By The Cover post.
Oh and they also recorded an Italian version of "Ding Dong The Witch is Dead" which is pretty good too.
Honorable Mention #1: Ella Fitzgerald, The Very Best of The Harold Arlen Songbook – I gotta pay my respects to the Queen of Jazz.
Honorable Mention #2: Barbra Streisand and Harold Arlen, Harold Sings Arlen (With Friend) – It's nice to hear the man who created this song have fun swinging with one of the First Ladies of Broadway.
Honorable Mention #3: Trio de Paz, Somewhere – Jazz with a slight South American twist, who could ask for anything more?
Honorable Mention #4: Phil Wilson & NDR Big Band, The Wizard of Oz Suite – This fast big band medley will keep you on your toes (no idea why "Whistle While You Work" is thrown in there, though).
Honorable Mention #5: The Trio – This jazz band covered this song twice, on their album Jazz Kidzz and on the appropriately titled Jazz Impressions of The Wizard of Oz.
Honorable Mention #6: Anne Brummel, Teal Wicks & Jennifer DiNoia, Broadway Sessions – Three classy Broadway belles really know how to open up and sing.
If I Only Had…
…A Brain
Jackson Browne, The Wizard of Oz In Concert: Dreams Come True
In 1995, a concert version of The Wizard of Oz was held at Lincoln Center for charity. Some of the most noted talent of the day was cast including Jewel as Dorothy, Natalie Cole as Glinda, and a few others that'll be along shortly. Jackson Brown's light country-rock spin on "If I Only Had a Brain" introduced me to the Grammy-nominated artist and I gradually became a fan of his work. Browne's participation in this concert should come as no surprise since he's also a noted activist for many charities. It warms my heart to see an artist put their talents towards good causes.
Honorable Mention #1: Harry Connick Jr., "20" / Robbie Williams, Swings Both Ways – The song is reworked into a beautifully tragic lament and pulled off by two men who are keeping this style of classic music alive.
Honorable Mention #2: Kermit Ruffins, Happy Talk / The Boulevard Big Band – This is how you jazz up this tune, by letting two living legends run with it.
Honorable Mention #3:The Tierney Sutton Band, Screen Play – This low-key tune wins me over with that groovy bass line.
Honorable Mention #4: Earl Klugh, Solo Guitar / Laurence Juber, I've Got The World On Six Strings / Philip Degruy, Innuendo Out The Other – These artists do wonders to this song with just their guitars.
Honorable Mention #5: Gyro Eaters – For some reason I can see The Scarecrow from the Nolan Batman movies working to this one.
Honorable Mention #6: Stephen Bishop, Bish – Can someone please explain to me why this short version suddenly turns so darn beautiful halfway through?
…A Heart
Roger Daltrey, The Wizard of Oz In Concert: Dreams Come True
I try to make it a rule here on By The Cover that I won't pull more than covers from the same source. But it's hard to ignore my favorite of the "If I Only" songs when it's an astounding rock and roll number performed by The Who's Roger Daltrey. Listen to his energy and the roar of that crowd. And that saxophone solo bridge gives me life. While most other covers play it as a slow, melancholy ballad, he does something completely different and reworks it to his front man persona. Some might argue that this is not how a song about wanting to feel love should be performed, but I think the emotion he pours into it shows how much he as the Tin Man desperately desires the human connection he believes he lacks.
Honorable Mention #1: Tony Bennett, Rarities, Outtakes, and Other Delights Vol. 2 – Even though the track is titled as the former one, it's still "If I Only Had a Heart" through and through.
Honorable Mention #2: Jesse Reuben, Thoughts I've Never Had Before Part 1 / Marcus Simeone, Haunted / Michael Winkle, The Only Dream – If you want to take the traditional approach to this song, this is how you do it.
….The Nerve
Nathan Lane, The Wizard of Oz In Concert: Dreams Come True
Good luck finding a solo cover of this one. "Brain" and "Heart" are the more fondly remembered than "Nerve", probably because this is more of a comedy song than the other two. Thankfully we not only have one from the same aforementioned concert, but it surpasses the original by a country mile thanks to who plays the Cowardly Lion. You really couldn't get anyone better than Nathan Lane. He taps into Bert Lahr but adds his own touches so he's not directly copying him, and I actually enjoy hearing Lane sing. Though I can't help but comment that in the space of a year he went from playing a comic relief sidekick to a lion to playing a comic relief sidekick that is a lion.
Honorable Mention: Ken Page, The Wizard of Oz at Madison Square Garden – I got to see this performance in 1998 with Eartha Kitt playing the Wicked Witch, and she and Ken Page were the highlights. Bizarrely enough, this isn't the first time he's played an overgrown housecat.
…All Three!
TIE: Mandy Patinkin, Kidults / Michael Feinstein, The MGM Album
Some of you might not know that Mandy Patinkin has a long and respectable theatrical career outside of avenging patricide. This is but a small sample of his vocal talents (just you wait until later). I also like how he alters his voice to portray each character's verse.
I almost made Michael Feinstein's version an honorable mention due its very laid back nature as opposed to how much energy Patinkin put into his take. But it picks up by the second verse. Feinstein not only uses the full verses but makes them work as a whole song. With his deep knowledge and respect towards the classics that pepper America's songbook, he makes all three songs work as a whole.
Honorable Mention: Livingston Taylor, Good Friends – I was going to compare Livingston to James Taylor, and then I learned the two are brothers. From what I heard he gets that a lot. Still, this is exactly what this song would sound like if James covered it: a folksy down-to-earth take that doesn't aim to be pretentious. It especially works for the "Brain" portion, lending it an air of authenticity.
Follow The Yellow Brick Road / We're Off to See the Wizard
TIE: Peter MacDonough, The WOO: A Latin Jazz Suite for Soprano Saxophone / The Trio, Jazz Impressions of The Wizard of Oz
It's hard to say which cover I enjoy more. The Trio's is simple enough and I like the sinister bit of the Winkies' March they add towards the end, but Peter MacDonough's cover rhapsodizes further and uses the entire band to greater effect. This is why I enjoy jazz renditions so much, no artist interprets the song the same as another would.
Optimistic Voices
Greta Matassa, Got a Song That I Sing
This song is frequently overlooked and rarely covered, but boy was I happy to find this one by Greta Matassa. It's joyous, uplifting, inspiring, and, well, optimistic. This is also one of the few renditions that features the full lyrics we don't get to hear in the movie. Shame it cut off so abruptly.
Honorable Mention #1: Natalie Cole & Dr. John, The Wizard of Oz in Concert – A soulful rendition worthy of King Cole's princess.
Honorable Mention #2: Peter MacDonough, The WOO: A Latin Jazz Suite for Tenor Saxophone – The same upbeat ecstasy as Greta Matassa's cover translates well to instrumental form.
The Merry Old Land of Oz
Harry Connick Jr., Songs I Heard
Harry's breezy freewheeling style compliments this ode to The Emerald City's fancy-free way of life. I've been a fan of his for a long time now, and there's little he could do wrong vocally. I for one would love to see him do an entire Oz album, though almost anything from Songs I Heard is near perfection. In fact, you could say…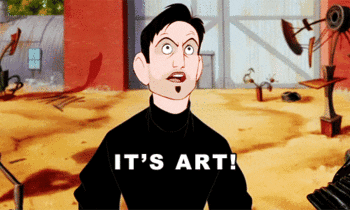 Honorable Mention: Joel Grey, The Wizard of Oz In Concert: Dreams Come True – Long before he played The Wizard in Wicked, Academy Award-winner Joel Grey portrayed him here and showed he had as much energy going for him as he did back in his Cabaret days. Also, the chorus woman in red is Julia Murney, who played Elphaba on Broadway and in the national tour of Wicked. Funny how life works out sometimes.
If I Were King of the Forest
Peter MacDonough, The WOO: A Latin Jazz Suite for Tenor Saxophone
My thoughts on this song hasn't changed – it's the weakest in the movie, feels like the longest, and it stops everything just to give the Lion a solo for no reason. But at least with Peter MacDonough's cover it goes by fast and I don't have to listen to anyone singing in an out-of-control vibrato.
The Jitterbug
Eartha Kitt, The Wizard of Oz at Madison Square Garden
I felt it was only fair to include this one despite it being a deleted song. It's been put back into most stage versions of The Wizard of Oz and covered up more than a few times. Though I usually prefer the the takes that follow the original fast-swinging tempo, I couldn't bear to discount Eartha Kitt. Like I said before, I saw her in the 1998 Madison Square Garden production and she was a pitch-perfect witch. I have to wonder if she kept the part in mind when she played Yzma in The Emperor's New Groove. It's nice the Witch gets to have a song for once, and Miss Kitt works it with her trademark sultry pipes. And she was 70 years old at the time!
Honorable Mention: Harry Connick Jr., Songs I Heard – Swing it, Harry.
Now we're done to one final song, the one you've all been waiting for –
March of the Winkies
Peter MacDonough, The WOO: A Latin Jazz Suite for Soprano Saxophone
Never thought anyone would give this infamously short and catchy piece a go, but here it is.
Over The Rainbow
Oh, as if you'd think I'd forget this one! I've been saving the best for last. Over The Rainbow considered by many to be the greatest song ever written for good reason. It offers hope that somewhere there's a more magical place than the world we're in, and maybe it's not as far away as we think. Though Judy Garland's original version is hard to beat, there have been countless takes that either give it an original spin or measure up in their own unique way. I couldn't just narrow it down to a few honorable mentions so instead I'm giving you By The Cover's very first Top Ten Time!
10. Joseph William Morgan feat. Shadow Royale, Run For Cover
This is perfect fodder for movie trailers, and I mean that in a good way. The dark, urgent undercurrent makes it sound like an epic from a dystopian reimagining.
9. Eva Cassidy
This late blues singer succumbed to cancer before she could be properly recognized. Thankfully we still have recordings of her magnificent voice and this wonderful cover.
8. TIE: Harry Nilsson / Tony Bennett
Some movielovers might recognize Nilsson's cover from You've Got Mail, but it's sweet enough on its own. What the soundtrack version tends to leave out is Nilsson's trademark playfulness that comes in at the very end.
Bennett's cover is more big band and swing, very much his style. But as it always is with this timeless entertainer, he gives it everything.
I put them both together because they feel exactly like the right kind of song to close a film out on (in the case of the former, that's especially true). They share the same key and optimism that comes part and parcel with a happy ending.
7. Josh Groban, Stages
Groban is one of those rare voices that succeeds in sounding both contemporary and classic. There are two versions out there, this and one with only piano accompaniment, but both are beautiful.
6. TIE: Impelliteri, Stand In Line / Jeff Beck, Emotion & Commotion
These two electric guitar covers are like night and day. It's a matter of how they use their instrument: Impellitteri's axe shreds and sings, but Beck's guitar weeps. One makes you feel like you're at the climax of an amazing concert, the other is like watching the perfect sunset. They're completely different things that equally awesome.
5. John Williams, Plays The Movies
Let's clear something up first: this is not the John Williams you're thinking of. He's a talented classical guitarist who just happens to share the name of the greatest living composer. His cover of "Over The Rainbow" nesteled between two takes of "We're Off to See The Wizard" is almost tearjerking in its beauty. Though if you're missing the John Williams we're already familiar with, don't worry. He's coming.
4. Mandy Patinkin
What a way to kick off your first solo album, Saul. If you want to know the difference between singing a song and performing it, look to this one. Mandy never just sings Over The Rainbow, he takes us on an emotional journey. He believes in every single note of that song. Mandy's also performed it thrice on David Letterman and each time is better than the one before it. His high note at the end always takes me by surprise, but in a good way.
3. John Williams and the Boston Pops Orchestra
This particular iteration has popped up on a number of John Williams/Boston Pops compilations throughout the years, and it's proof that he can do no wrong with others' work as well as his own. It's this version above the others that feels like it tells the story of The Wizard of Oz in the music. And it always takes me back to heading home after an exciting day at Disney-MGM Studios.
2. Israel "IZ" Kamakawiwo'ole
A gentle cover by a gentle soul taken from us before his time. IZ's song seamlessly blends in the equally moving "What a Wonderful World" to create something beautiful. The simplicity taps into a part of ourselves that maybe we've forgotten. It's been reused many times in media (I first heard it in 50 First Dates), but I think it's obvious why. It's not just a cover, it's a reinvention of two timeless songs that reignites my love and hope for humanity.
And it easily would have come in at Number One had there not been someone else who touches me on such a personal level.
1. Michael Crawford
In high school I was something of an outcast, even among groups I thought I could call my peers like the theater club. It was during that time I discovered The Phantom of The Opera, and my life was forever changed. It was a beautiful romantic tragedy I connected to in a way I hadn't before and it still ranks among my personal favorite musicals. Though the main thing that drew me in was the talented Crawford, who won a much-deserved Tony for the part. To this day I can't hear anyone else as The Phantom, even after all the times I've seen the show live. His passion, emotion, and sincerity cuts me to the core, as if he's voicing my own soul. Of course, I began collecting any piece of music that had Crawford's name on it just so I could hear more of his beautiful, unique voice. This cover eluded me, however, because it was on a foreign exclusive on a previously-released album. Why it wasn't released stateside I'll never know, because it belongs up there with his best songs. But when I finally heard it, well, I always hoped I'd get the chance to share it with others someday. If there's any version if this tune I want to go over the rainbow with, it's this one. Thank you, Michael.
Honorable Mention: This version by the Mike Sammes Singers holds a special nostalgic place in my heart. I had a read-along of The Wizard of Oz on cassette (just the tape but not the book for some reason), and this take on Over The Rainbow played once Dorothy was sent home, ending the story on a bittersweet note.
Bonus Tracks: Remixes, Retellings and Medleys, Oh My!
Normally this is where I'd put one of Pogo's remixes, but considering certain views he has that he's "joked" about, I think it's best to leave him out of the spotlight for now. Thankfully the land of Oz isn't a Pogo-exclusive resource. Dainumo is another artist who works in the format of plunderphonics, sampling from a variety of familiar sources to make new sounds. Though he doesn't upload often he's made some amazing tracks, including the dreamy and trance-like "Revisiting Ruby Shoes", a remake of an older piece of his (the original is pretty good too). The same goes for "Wicked Witch of The Wampas," a remix on his Soundcloud that takes on a more melancholy but still enjoyable tone and adds some Return of the Jedi near the end for good measure.
I'd also like to highlight "OzX" by xmixes, and "Oh My!" by melodysheep, some very underappreciated artists who also make great remixes. I can always appreciate how two people look at the same thing and are able to create completely unique songs.
If you prefer your Oz music in a slightly more traditional format, then may I direct your attention to the great one-man show that is Bobby McFerrin. I've been a fan of McFerrin since I discovered "Don't Worry Be Happy" in the midst of my childhood. His vocal range is off the charts! McFerrin's short re-enactment of The Wizard of Oz has become a staple of his concerts due to his enthusiasm and how he draws the audience into participating along with him. Someone must have noticed his ability to mimic the characters because he was recruited to perform for the entire cast of The Wizard of Oz On Ice (yes, that was a real thing). Here's how I first heard McFerrin's Oz, as part of Disney's live televised concert to raise money for children with AIDS.
If you enjoy your acapella more in a group than solo, then here's a humorous medley by Chapter 6. It's worth it just for the deadpan "I'm melting".
Though if you prefer something a bit more up to date, you might like "The Wizard of Ahhhs" by Pentatonix featuring Todrick Hall.
As you can see, though it features Over the Rainbow and even the iconic opening title motif, it retells the familiar story using popular songs. Acapella is not everyone, and I can see how overblown the trend has become, but you can't deny the amount of talent on display. Remember, all the sounds you hear are coming from these artist's voices. And the production value is pretty good for a Youtube video. Plus, it was my introduction to one of my favorite current artists, Todrick Hall. And speaking of:
Straight Outta Oz, Todrick Hall's semi-autobiographical visual album, is a pop masterpiece. Todrick shares his experiences of growing up a black gay man in a conservative southern community and his journey to find fame and himself all through original songs that take cues from The Wizard of Oz. He even got some amazing talent to contribute, including Wayne Brady, Jordin Sparks, Jay Armstrong Johnson, Raven-Symoné, Joseph Gordon-Levitt, and RuPaul.
The great things about these songs is that they span all genres and work both in context and out. Take "Papi" for example. In this track, Todrick meets an agent on the outskirts of the Emerald City who doesn't pick up on his orientation and promises to catapult him to the top if he sleeps with her. On its own it's a catchy, risqué tune about being pressured into a decision that compromises a person's integrity. In the plot, this scene takes the place of the poisonous sleeping poppy field. Papi=poppy. It took me way longer to make that connection than it should have.
I missed the first Straight Outta Oz tour but managed to catch its second run and it's a performance that's even better live. It didn't play out like your run-of-the-mill concert. There was emphasis on telling the story and some incredible costume changes. If you get the chance to check out more of Todrick's songs and see him live, I highly recommend it.
And that about wraps things up for this entry of By The Cover! Are there any covers from The Wizard of Oz that you enjoy? Feel free to share them in the comments! Special thanks to Rebecca Deniston of Taking Up Room for letting me include this as part of her Wizard of Oz Blogathon, the very first blogathon I've ever participated in!
---
Thank you for reading! If you like what you read and wish to support me, then please consider signing up to my Patreon. Patrons get great perks including early access to blog posts, extra movie review votes and more. By The Cover posts are normally accessible a day early for patrons, but since I was falling behind for a number of reasons I let this one slide. If I reach my goal of $100 a month, I can return to writing weekly tv series reviews! A very special thanks to my patrons Amelia Jones, Gordhan Rajani, and Sam Minden!
Also, this is my 200th blog post! Woohoo!