Tags
according to plan, albert finney, animated, animated feature, animated movie, animated movie review, animated musical, animation, animators, barkis bittern, black widow spider, bonejangles, bride, christopher lee, claymation, corpse bride, corpses, danny elfman, dead, elder gutknecht, emile, emily, emily watson, finis everglot, folk tale, folk tales, folktale, helena bonham carter, jane horrocks, johnny depp, Laika, land of the dead, land of the living, maggot, marry, maudeline everglot, michael gough, mrs. plum, nell van dort, Non-Disney, pastor galswells, paul the head waiter, remains of the day, richard e grant, scraps, skeleton, skeletons, stop motion animation, stop-motion, tears to shed, the wedding song, tim burton, tracy ullman, undead, van dort, victor, victor van dort, victoria, victoria everglot, william van dort
A long time ago in Russia, a young Jewish man was on his way to his wedding accompanied by his friends. As they passed by an old tree in the woods, the groom noticed to his amusement a stick poking from the ground that resembled a bony finger clawing its way out of the earth. In jest, the groom placed his wedding ring on the stick and recited his vows to his "wife", performing the wedding ritual and making his companions roar with laughter. Little did he know that he made a grave error indeed.
The ground began to shake beneath them. A enormous hole opened up, out of it where the stick once lay rose a horrifying corpse! She was little more than a skeleton wrapped in bits of skin and a rotting wedding dress with a spider's web for a veil. The bride had been murdered on her way to her own wedding years before by anti-Semitic Cossacks. Now that the groom had made his vows to her, she claimed him as her own.
In terror and desperation, the groom and his friends fled to the rabbi for help. Surely the wisest and most learned holy man in the village would know what to do. The groom presented his dilemma (as a hypothetical question, of course), but as the rabbi pondered it, the doors of the synagogue burst open, and there before them stood the corpse bride. Once again she laid claim to the young groom, this time with the whole village – and the groom's living bride – there to witness it. With the situation blown wide open, the rabbi gathered other rabbis from the surrounding villages to consult with them. The village waited anxiously for their outcome, the groom's living bride most of all. Finally, the rabbi presented his answer:
"It is true, you have put the ring on the finger of the corpse bride and recited your vows, which constitutes a proper wedding – however, the vows state that you must seek a life together hallowed by faith. Since the bride is already deceased, she has no claim upon the living."
The groom and his living bride were relieved. The poor corpse bride, on the other hand, wailed and collapsed to the ground in tears. "My last chance at a happy life, gone! My dreams of love and family will never be fulfilled, every thing is lost forever now." She was a pitiable sight, a heap of bones in a ragged wedding dress sobbing on the floor – yet who should show her compassion but the living bride herself? The young woman knelt and gathered up the corpse bride, holding and comforting her like a mother would a crying child.
"Don't worry," she murmured in her ear, "I will live your dreams for you. I will have children in your name, enough for the two of us, and you can rest knowing our children and children's children will be taken care of and never forget you." The living bride tenderly carried the corpse bride to the river and dug a grave for her, decorating it with stones and wildflowers, and laid her in there herself. At last, the corpse bride knew peace, and she closed her eyes. The living bride and her groom were married, and she kept her promise to the corpse bride: she had many children, and those children had children, and they always told the story of the corpse bride and the kindness she was shown so she'd never be forgotten.
This is a semi-abridged version of an old Jewish folktale that would have remained in obscurity if it hadn't reached the late Joe Ranft, storyboard artist for Pixar and a little movie called The Nightmare Before Christmas. He passed it on to his good buddy Tim Burton and big surprise, this rather macabre love story clicked with him. Corpse Bride debuted in 2005, the same year as Burton's Willy Wonka remake, and it's safe to say that this my preferred film between the two. Obviously, comparisons between this and the previous Tim Burton stop-motion musical (which he did NOT actually direct, see the opening of my Coraline review) will be inevitable, but Corpse Bride is a fine companion piece to Nightmare in nearly every way.
…Then I watched The Princess and the Scrivener's video on the film (do check out their channel by the way) where they raised a highly pertinent question. If you've seen the movie already, I'm sure you've noticed one major difference between this and the story it's based on:
So because Tim Burton's Corpse Bride changes the setting of this Russian-Jewish folktale to England and made the characters Christian (as well as taking Burton's own dodgy history when it comes to diverse casting into account), does that make it guilty of Jewish erasure?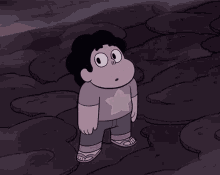 Look, events this past year have made me re-evaluate many of my views and privileges as a white person. I want to be as woke and supportive of as many marginalized voices as possible, and that includes reassessing media I previously assumed was harmless or at least fair for its day. I truly want to see more Jewish characters and stories in mainstream entertainment that aren't overused stereotypes or victims (the only Jewish movies I can think of that don't involve the atrocities of World War 2 are Fiddler On The Roof and Yentl). After seeing Scrivener's video, I sometimes wonder how much more we could have gotten if they kept the film more grounded in its Semitic roots. In fact, wouldn't there be far more tension and a greater commentary on marrying outside of race, class and religion if they kept Victoria Christian but made Victor Jewish? Wouldn't it be nice to have a thoughtful, questioning rabbi to counter Pastor Gallswell's narrow-minded austerity?
That being said, however, I still don't have much of a problem with the changes made in Corpse Bride. Folktales are meant to be retold with changes naturally evolving through the centuries. Sometimes the true strength in a story lies in how it well it can be told through different ethnic lenses. HBO's animated series Happily Ever After is excellent in this regard, giving us creative cultural retellings of familiar stories ranging from an Inuit Snow Queen to a Rastafarian Rumpelstiltskin. The fact that so much of the grimness and heart of the original tale remains after its conversion to Christianity is a testament to how well they managed to pull this adaptation off.
Continue reading