Tags
1001 Arabian Nights, 80's fantasy, Aladdin, Arabian Nights, David Newman, Faerie Tale Theatre, faerie tale theatre reviews, fairy tale, fairy tale adaptation, fairy tale history, fairy tale origin, fairy tale origins, fairytale, genie, genie of the lamp, James Earl Jones, Joseph Maher, lamp, leonard nimoy, magic lamp, Rae Allen, review, ring genie, Robert Carradine, shelley duvall, sultan, television review, The 1001 Nights, tim burton, tv review, Valerie Bertinelli, vizier
NOTE: Throughout the month of May I'm raising money for the American Cancer Society, Please read to the very end of the post to see how you can help.
"Are there any of you who wish to live happily ever after?"
– A tantalizing offer from the Genie of the Lamp
Aladdin: genies, magic lamps, flying carpets, vast deserts, beautiful princesses, wicked viziers, it's just your basic Arabian fairytale from The One Thousand and One Nights, right?
Though the stories within The One Thousand and One Nights (aka The Arabian Nights) were collected by Asian, Arabic, and African authors over several centuries, Aladdin was shoehorned in by Antoine Galland as part of his French translation of the anthology. It was based on a folktale that Galland claimed he heard from the Syrian storyteller Hanna Diyab in 1709. This "original" iteration takes place in China though it retains the Arabian elements we've come to expect, including there being a sultan instead of an emperor. There's also an unusual epilogue where the evil sorcerer's brother disguises himself as a medicine woman as part of an elaborate ruse to get revenge on Aladdin. Considering the bizarre, forced turns many of the Disney direct-to-video sequels took in order to justify their existence, I'm surprised none of the Aladdin sequels decided to take a page from there and give us "JAFAR'S CRAZY BROTHER!!"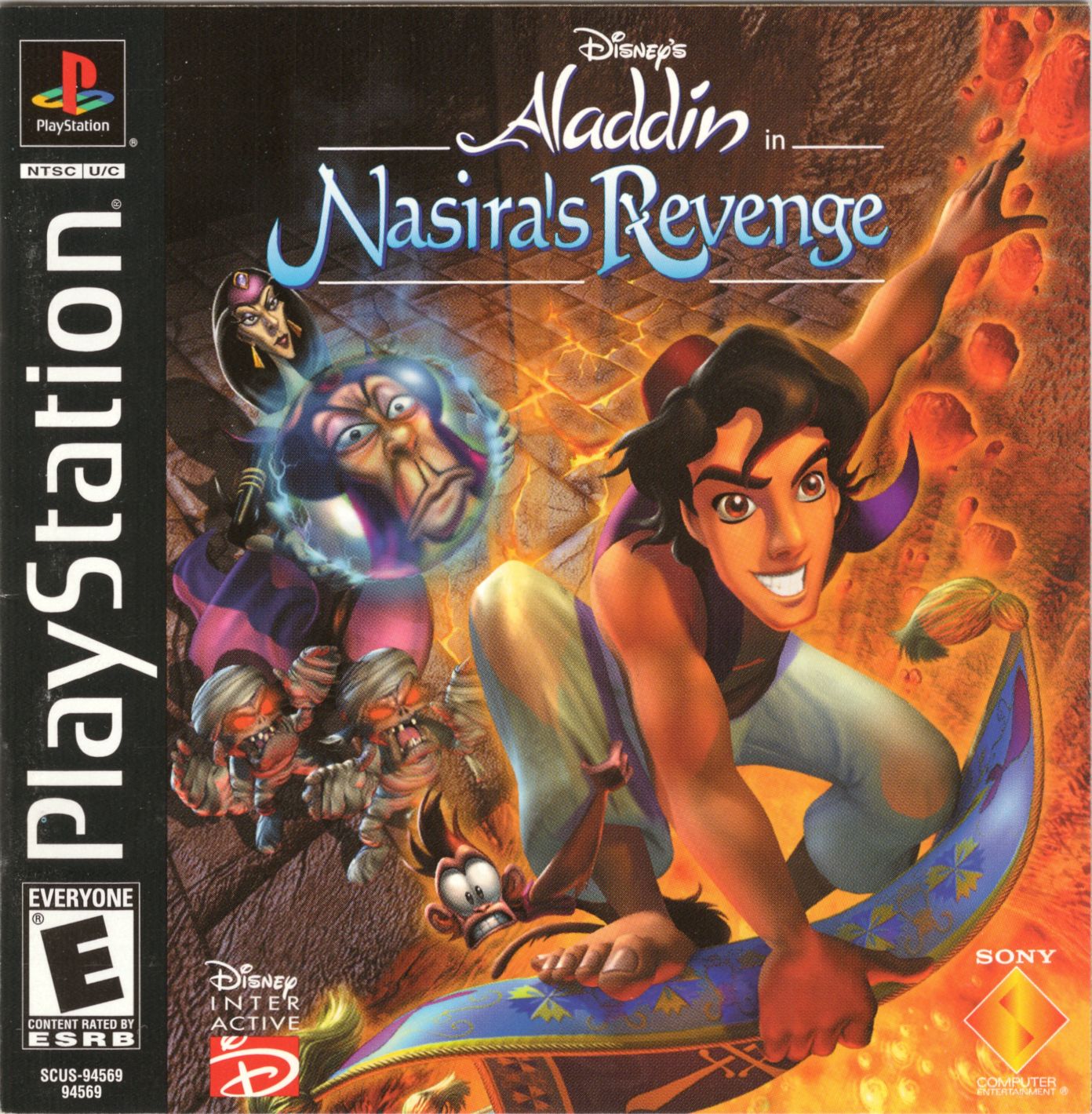 With the advent of cinema and rise of filmmaking technology, Aladdin and Aladdin-type stories became a recurring staple of adventure-fantasy flicks set in the Middle East (as viewed through the West's warped exoticism-heavy lens, of course). The earliest surviving animated film, The Adventures of Prince Achmed, boasts elements of Aladdin, as does Richard Williams' unfinished masterpiece The Thief and the Cobbler; the latter, in addition to The Thief of Baghdad and The Seventh Voyage of Sinbad, would go on to inspire the best-known (and overall best) version of the story in modern culture, the 1992 animated Disney classic. Today's Faerie Tale Theatre episode is one of the last adaptations of Aladdin before Disney swallowed everything that came before and after it. So how does it hold up?
Continue reading