Tags
A Christmas Carol, Bean Bunny, Bless Us All, Bob Cratchit, brian henson, charles dickens, Christmas, christmas carol, Christmas review, christmas special, christmas story, Disney, disney muppets, disney review, Ebenezer Scrooge, film review, Fozzie Bear, ghost of christmas future, ghost of christmas past, ghost of christmas present, ghost of christmas yet to come, gonzo, It Feels Like Christmas, Jacob Marley, Jim Henson, kermit, kermit the frog, marley, Marley and Marley, Michael Caine, Mickey's Christmas Carol, movie review, Movie Reviews, muppet, Muppet Christmas Carol, Muppet Movie, Muppets, Muppets Christmas Carol, musical review, narrator, One More Sleep Til Christmas, penguins, piggy, puppet, puppeteers, puppetry, puppets, review, rizzo, rizzo the rat, robin, sam the eagle, scrooge, statler, statler and waldorf, Thankful Heart, the muppet show, The Muppets, Tiny Tim, Uncle Scrooge, waldorf, When Love is Found, When Love is Gone
So, is me reviewing a different version of A Christmas Carol every other year going to be a thing? Mind you I'm not complaining, each iteration has something interesting worth discussing, but if I had a nickel for every time I revisited the story for the blog on a consecutive even-numbered year I'd have three nickels.
But enough memery, let's go back to 1990, a magical year marred only by the passing of Jim Henson. Much like Walt Disney, the studio he founded was at a loss without their main creative driving force. Could the Muppets and the brilliant people who brought them to life go on without him?
The short answer, yes.
The first idea Jim's son Brian had was a Halloween special. But when plans for that fell through, he turned to adapting classic literature with that singular Muppet charm. That in turn would charter the course the Muppets would take throughout the 90s and even affect them to this day.
Released through Disney since this was in that grey area before they outright bought The Muppets, The Muppets Christmas Carol was overshadowed at the holiday box office by another Disney feature, Aladdin, and one that they would eventually own, Home Alone 2. But the generation that grew up with annual viewings of this movie had the last laugh. It has since been reevaluated as a holiday classic and one of the best screen adaptations of A Christmas Carol. Yet…for the longest time I just didn't get it. People claiming THIS was the best version of A Christmas Carol? I was convinced it had to be a nostalgia thing. To be fair, my early memories of the film weren't exactly positive. Anything involving Muppets was a gamble for baby Shelf; there was a 50-50 chance of it being enchanting fun and games or pure nightmare fuel, and in this case it was the latter due to one scene in particular. But in 2016 I finally gave it another chance, and…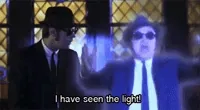 Guys, I am a Muppets Christmas Carol stan. Despite my lack of childhood sentiment, I understand what makes it such a beloved holiday fixture. When Muppets fans say this is their favorite movie in the franchise, I can smile and say "Good choice, it's easily in my top 3-4, natch*". Heck, for the past several years it's usually the first Christmas anything I watch come December. Brian Henson and the Muppeteers brought their A-game as well as some familiar names in their repertoire to give it that classic Muppet feeling. Jerry Juhl returned to write the screenplay and Paul Williams, who previously wrote the songs for The Muppet Movie, crafted the ones heard here. This might be a controversial opinion, but The Muppets Christmas Carol has the best soundtrack out of all the Muppet features. Though the music in each film is usually top-notch, there's always that one song I have no qualms skipping over ("Never Before Never Again", "There's Gotta Be Something Better", you get the idea). Muppet Christmas Carol, however? Every song is perfect, and to lose any of them would be a huge detriment to the viewing experience.
Continue reading