Tags
Anna, Denmark, Elsa, Faerie Tale Theatre, faerie tale theatre reviews, fairy tale, fairy tale adaptation, fairy tale history, fairy tale origins, fairy tales, fairytale, flying reindeer, flying sled, flying sleigh, Frozen, frozen heart, garden, goblin, Grandma, grandmother, grandmother's house, hans christian andersen, ice, ice castle, Kay, kristoff, Lee Remick, magic garden, magic mirror, memory wipe, mirror, mirror shard, north pole, Olaf, reindeer, robber girl, roses, shard, shelley duvall, snow bees, snow magic, snow powers, snow queen, snowflakes, space, talking animal, talking tree, the snow queen, tree
"Cold be hot and friends be kind when love unites the heart and mind."
– The Snow Queen's moral wrapped in a riddle wrapped in a slide puzzle
I might as well get this out of the way, my feelings toward Frozen are…mixed. Granted, I understand why the story was altered to the point of barely resembling its literary counterpart. Hans Christian Andersen painted the original fairy tale with a ton of heavy Christian overtones that can be preachy at times. Said original is also very episodic like most of Andersen's works, which means changes for the screen aren't just inevitable but encouraged.
I stand by what I've said before about alterations in adapting fairy tales, they need to be done for modern audiences. The problem lies in the story completely shifting so the filmmakers can soapbox in as ham-fisted a manner as possible about past Disney romances being unrealistic, and then said story balloons in popularity to such a degree that Disney can't go five minutes without pushing it in your face at the cost of other excellent films, and…well, that's when one tends to grow more critical over it over time.
But what of the narrative that inspired Frozen in the first place? The Snow Queen is one of Hans Christian Andersen's most popular tales, as well as his longest. The story is divided into seven chapters and is almost novel length. As this is a fairytale from Andersen, The Snow Queen is wholly authentic; it's been speculated, however, that he based the cold-hearted character on one of his unrequited loves.
You know how some people write to cope and provide happy endings where real life couldn't? Andersen wrote like a teenager using fanfiction to vent.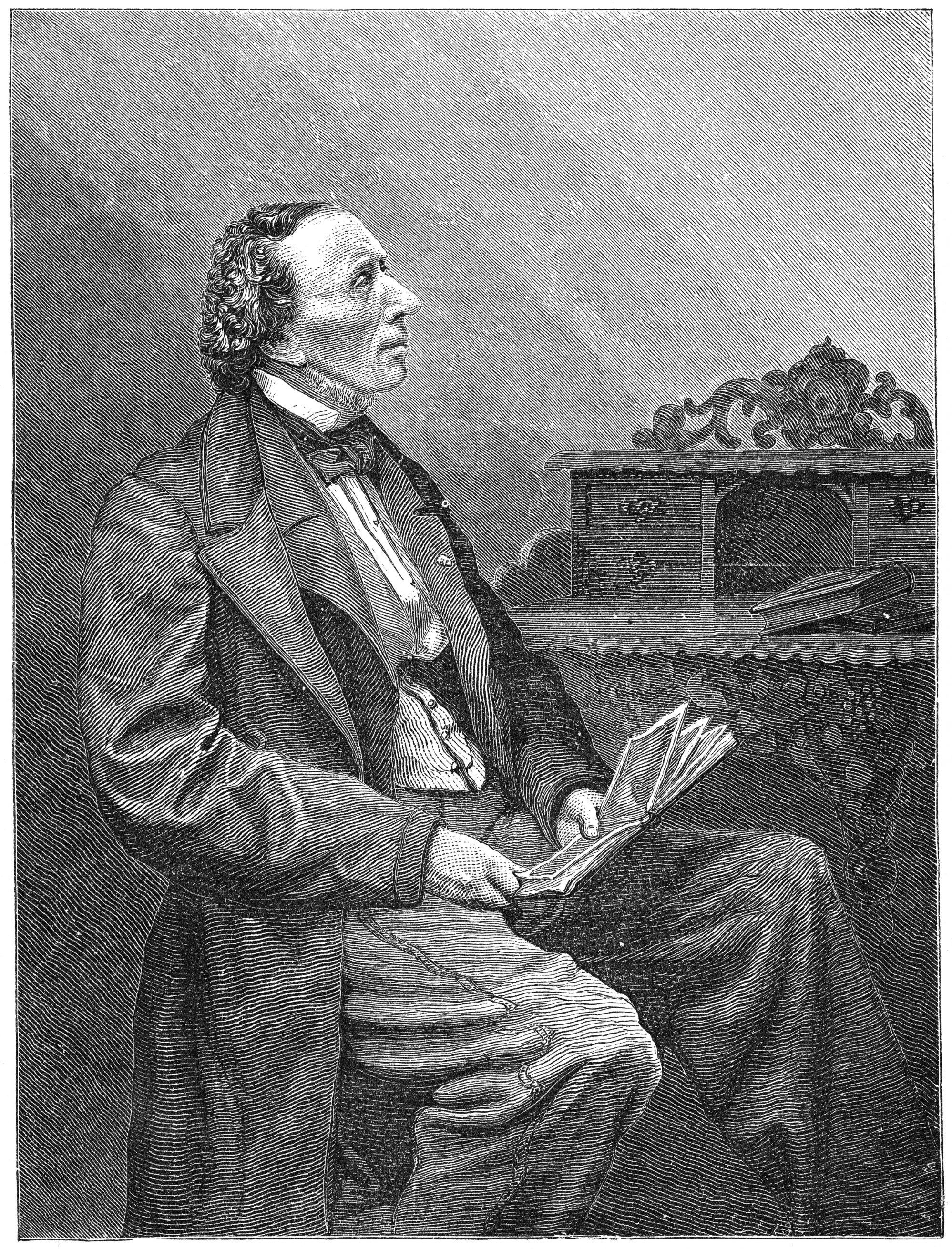 Andersen included a different origin story for The Snow Queen in his biography: his sick father on his deathbed drew a figure not unlike a woman with outstretched arms on the icy window, and joked to his young son "She comes to fetch me." He died soon after, and Andersen's mother told him "The Ice Maiden has fetched him." This "Ice Maiden" has her own story separate from the Snow Queen, but the idea of coldness connected with death, specifically in form of an elegant but dangerous woman, is a reoccurring motif in many of Andersen's fables.
Another symbol that can be found here as well as other Andersen stories is that of the wise beloved grandmother, a nod to Andersen's own grandmother from whom he learned many Danish fairy tales. Bible imagery is also included in The Snow Queen as previously stated, from various Christian verses worked into the text, to the main conflict being kicked off by a school of demons trying to reach God with their evil mirror and getting struck down like the Tower of Babel. The Snow Queen is rife with the themes of growing up, devotion, bravery and love conquering all – but unlike Frozen, the love between our main characters is supposed to be read as platonic, not romantic.
I promise that this will not be a review bashing Frozen, but the differences between it and the source material are like night and day. Revisiting The Snow Queen I was reminded of how many missed opportunities there were to tell a very different story about love, adventure and maturity in a compelling way. No one work of fiction should be held as the definitive version as nearly all stories deserve to be retold. So for the sake of this review and for all the angry Frozen fans that are going to come after me, can we just…
Continue reading