What's up, fellow readers? It took longer than I anticipated, but the Pinocchio review is finally out. And thankfully I've got at least a week before March's review is due so that should be plenty of time to finish –
Oh. Right. Shortest month of the year. Duh.
See, normally I'd go into overtime to get it done as close to the due date as possible, but I've got to prepare for my cousin's wedding next week. That normally wouldn't be a big deal except for the fact my cousin is getting married IN ARGENTINA.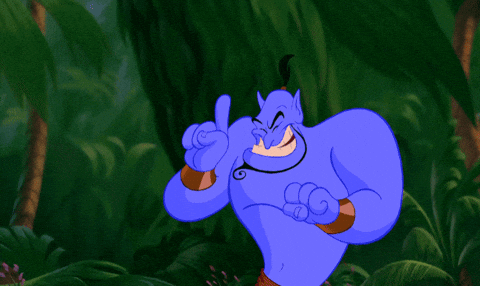 Like, WOW.
It's not mind blowing enough that the first of my generation's kin is partaking in holy matrimony, but it's a major destination wedding. I've never left the country to visit a completely new one before. It's an experience I'm eagerly looking forward to.
On top of that, Argentinian weddings aren't your average sit-down dinners punctuated with dancing to Top 40 hits like here in the states, no no no no. Argentina weddings are FUCKING BACCHANALIAS. They literally, and I mean LITERALLY last the entire night, with more and more varieties of delicious barbecued sustenance and desserts added by the hour. So not only will I be very busy preparing for this trip, I will most likely be in a giant food coma for some time after, thus unfit to complete a review in time for April. All this to say I'll be focusing on March's review any time I can spare, and when it's done I'm taking a break. Voting for May's Movie Review will resume April 1st.
That's not to say I'll be leaving you with nothing that whole time, however. I'd like to take the opportunity to announce a new series I've been tossing around since I was writing the Snow White review.
While listening to the music of Snow White, I was reminded of just how many covers of its songs there are. I was introduced to a number of them through a website I used to frequent called Covering The Mouse, a veritable musical encyclopedia of Disney song covers. Here's how it looked back in the day:
And here's what it looks like now:
So, a site that rescued hundreds of songs from obscurity is now replaced a fifty-year old woman posting updates about her favorite Mickey plushie. The fuck happened in the eight years I was gone?! The Wayback Machine hasn't been a big help as it only captured the home page and not much else; a real shame since the site had categories belonging to specific Disney movies, shows, attractions, and songs. They're on social media but one, they haven't updated in ages, two, their Tumblr links are virtually dead, and three, I am NOT wasting time scrolling through all their Facebook posts.
But as a wise crab once said, "If you want something done, you've got to do it yourself." So I present to you By The Cover, a look at what I consider the best (and some of the worst) covers of tunes from musicals I've looked at in the past and will in the future, Disney and otherwise. Unlike my movie reviews there's no set schedule, but I'm gonna go out on a limb and say I'll try post one every couple of weeks starting this month.
By The Cover will also be my first early access series, meaning Patreon supporters will get to read it a few days before it's made public. If you want to sign up, it's only $2 minimum and you'll get plenty of other perks in the bargain.
Just a reminder, voting will resume as usual on April 1st . Patreon donations get you extra votes, etc. Leave your thoughts in the comments or by emailing me at upontheshelfshow@gmail.com and until I return, here's some music for you to enjoy. See you later!